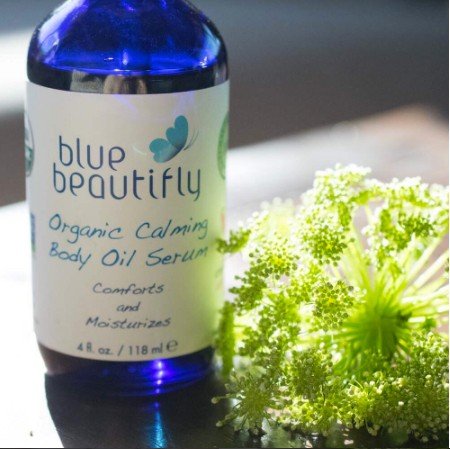 The summer heat is here and it's not going anywhere any time soon. While enjoying a little sun and soaking up the Vitamin D is important, so is protecting, replenishing, and nourishing your skin afterwards. Sun exposure is a leading cause of premature aging and more importantly can cause skin dehydration, loss of moisture, sunburn, peeling, and over time lead to skin cancer. The effects can be short and long term so be sure you are taking the proper steps to keep your skin healthy and hydrated after any long exposure to sun this summer.
Wear a hat with a large visor and wearing long sleeves shirts is a great start, but inevitably the sun will reach your skin. So having a post fun-in-the-sun skin care routine is extremely important. Using a nurturing after-sun skin moisturizer can reverse much of the damage caused by sun exposure and prevent premature aging. Moisturizers containing harsh chemicals and synthetic ingredients can irritate the sensitive and fragile skin caused by UV rays.
Our Organic Calming Body Oil Serum is enriched with high fatty acid oils and herbal infusions to replace lost moisture, soothe irritation, reduce muscle pain, prevent excessive peeling, and support the skin's natural renewal process.
The healthful ingredients of Arnica, Comfrey, Gotu Kola, and Ashwagandha are known by ancient sciences, and confirmed by modern clinical studies, to soothe and nourish the skin. Our formulation enhances these herbal extracts the nutritive oils of coconut, sesame, jojoba, and sunflower to condition and smooth the skin. After just one use, the skin regains its natural moisture, luster, and glow. As an added bonus, this luxurious serum will boost the appearance of your tan.
The Organic Calming Body Oil Serum, along with the rest of our collection, is Oncology Certified. It works beautifully with sensitive skin and reduces muscle aches and pains. So after a long day at the beach playing volleyball or a bike ride, it will calm your skin, muscles, and mind.
You can also use the serum in an Ayurvedic self-massage practice, Abhyanga, which is believed to calm the nerves, nourish the entire body, decrease aging, and more. Performing this self-massage on your entire body in combination with the Organic Calming Body Oil Serum is doubly rewarding to your skin and body.
Organic Calming Body Oil Serum has many benefits throughout the year, especially during stressful times for its calming effect on the skin and the mind.
Article by Jenna Firshein
For the past year, I have been on a mission to bring nature back into my daily skincare routine. We are so accustomed to going to a beauty counter or buying the newest product that we forget to look at the label and see what the product is actually made with. Just like food, it is getting harder to know what is in our beauty products with abbreviations and new chemicals, so my rule of thumb: if you can't pronounce it or have no idea what it is, it is no bueno.
I met Blue Beautifly at the CEW Awards and knew we had to try these products and bring it to Daily Fashionista….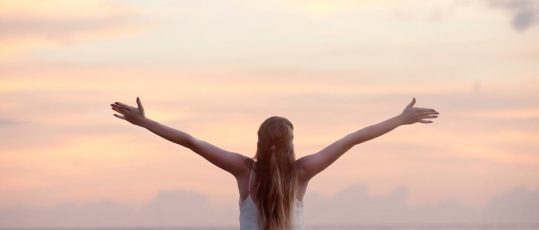 Did you know that there is a direct correlation between the skin's beauty and the body's overall well being? The skin's health condition is influenced by internal and external factors, such as diet, exercise, weather, pollution, stress, genetics, natural aging process, hormonal changes, digestion/metabolic issues, internal organ functional imbalances, illness, pharmaceutical drug intake, and treatment of certain medical conditions.
In the cosmetic industry, skin types are generally classified into four basic categories: normal, dry, oily, and combination. However, it must be noted that regardless of skin type category, each person's skin is unique and has its own sensitivities, tolerances, and preferences. We are the best judge of our own skin condition, reactions, and behaviors. We need to observe and understand our skin's unique characteristics, our environment, and life stage to be able to care for it accordingly.
Blue Beautifly offers pure, certified organic, non-GMO (Genetically Modified Organism), and botanical products using simple and natural ingredients such as fruits, vegetables, herbs, roots, barks, seeds, grains, and clays based on ancient wisdoms, such as Indian (Ayurveda) and Chinese medicines combined with advanced herbology and insights from extensive research.
Blue Beautifly products help to maintain your skin's vitality and attain its maximum potential for being at its healthiest and most beautiful stage by delivering the benefits of organic and raw botanicals directly to your skin.
Holistic Approach to a Healthful and Beautiful Mind, Body, and Soul
It is imperative to understand that no skin care product can act as a stand-alone solution for enhancing the skin's health, beauty, and renewal process. A radiant and supple skin can only be achieved through a holistic healthful approach.
Blue Beautifly's holistic health and beauty approach serves as a guide to nourish your body and mind for a healthier and more beautiful you.
Care for your Skin and Hair Naturally
One of the best ways to love your skin is by using natural, plant-based, and organic products.  Avoid skin care products that contain harsh chemicals like the ones we've banned from our products.
Stick to an Optimal Diet
What we consume in our diets is every bit as important as what we put on our skin. As much as possible, eat foods that are plant-based, non-processed, organic, non-GMO, locally sourced, and in season. There are many foods that can cause skin problems such as acne, clogged pores, inflammation, and puffiness. So be mindful of any sensitivities that you may have to food ingredients.
Here are some tips to clean up your diet to feel nourished and maintain a healthy skin:
Limit eating out to once a week.

Spend time and enjoy cooking at home.

Stay away from fried foods. If needed, use healthy organic, virgin, cold pressed oils, preferably virgin coconut oil.

Eat three meals a day, with lunch being the main meal and breakfast and dinner as the lighter meals.

Incorporate fruits and salads into your meal plans or as a meal substitute.

Refrain from snacking between meals.

Avoid eating after 8 pm.

Drink herbal teas, at a minimum, one cup a day. Avoid excessive coffee or caffeinated teas.
Exercise Periodically
As you may know, exercise has tons of external and internal health benefits. It can help to reduce stress, improve sleep, stay physically fit, boost mood and confidence, and is even good for the brain. Many of these factors contribute to having a more radiant and healthy skin too. The increased blood flow from exercise helps to nourish skin cells and keep them vital. Be sure to incorporate physical activity into your daily routine to receive these bountiful benefits.
If possible, choose to walk, ride a bicycle, or use public transportation instead of driving. Participate in yoga, pilates, dance classes, swimming, walking, or running meetups. Understand your physical ability and find what works for you. There is no one perfect answer for everyone as we are all made differently. This is supposed to be fun for you, not torture. The important thing here is to find something that brings joy and relaxation to you so you can maintain it.
Meditate
Find time to recharge by exercising silence, calming your mind, and connecting to your inner self. Remember, there is no meditation method that fits all. Find out what works for you. This is supposed to be a "calming" and "letting go" practice and not a complex and uncomfortable exercise. Sometimes walking in nature alone can have a meditative effect. But whatever works for you, do it as regularly as possible.
Stay in Harmony with your True Self
Attain balance in your daily life and stay connected to your true self. Find the beautiful bright light that is within you. Then, project positive energy to your wellbeing and surrounding. Be mindful of your thoughts, behaviors, words, and actions.  Find ways that can help you to be your best every single day, for your own sake and those around you.  No one is perfect, but we can all be at our best, given our circumstances at any given time.
Avoid negative and stressful thoughts, people, and places. Love yourself, this includes making caring choices for yourself. What you eat, what you do, what you say, where you go, your career, your home, people you associate with, and absolutely everything you do needs to be with love and gentle care for your emotional and physical being.
Do not forget compassion for the weak and innocent. Be a guide and a mentor in someone else's journey. This will help your spiritual and emotional growth and brings harmony to your whole being.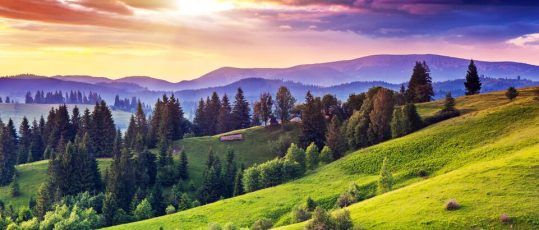 As a B Corp, Blue Beautifly meets the highest standards of verified social and environmental performance, public transparency, and legal accountability.
We embarked on the B Corporation certification to share our genuine brand, wholesome ingredients, transparent operations, and absolute commitment to socially and environmentally responsible practices. What we learned in the process is that by leveraging the resources and collective knowledge of the many companies who have been certified before us, we will be able to accelerate our progress on all fronts much faster than on our own.
The Change We Seek®
Heeding the wise words of Mahatma Gandhi, "Be the Change You Wish to See in the World," Blue Beautifly's ambition is to serve as a model manufacturer that thrives not by using harmful chemicals and offering misleading claims, rather by relying on Mother Nature and ancient sciences as the real (and only) source of lasting health and true beauty.
In an industry riddled with deceptive promises, gross misrepresentations, and obscene exaggerations, we aim to be the beacon of change. We formulate holistic products that reveal the skin's natural beauty, nourish the body, and uplift the spirit. We are influencing the health and beauty industry in a subtle, yet significant, manner. It is important to us to empower you and many others with knowledge of the many harmful toxins in personal care products. The more you know, the less vulnerable you will be to false claims of instant beauty and health by unscrupulous manufacturers.
Environmentally Responsible Practices
100% Natural Ingredients. Expect nothing but 100% natural ingredients in our products. Period. Moreover, our Refuse-To-Use list gives you the peace of mind knowing that none of the following harmful ingredients will ever be in our products:
Artificial Colors
Synthetic Fragrances
Chemical Preservatives
Phenoxyethanol
Polyethylene Glycols (PEGs)
Polypropylene Glycols (PPGs)
Diethanolamines (DEAs/MEAs)
Sulfates
Formaldehyde
Parabens
Mineral Oils
Petrochemicals
Aluminum
Silicones
Talc
Benzyl Alcohol
Alcohol Denat
Glycols
Quats
100% POST Consumer Recycling Paper. While many companies take liberties with the recycled content of their packaging, we insist on complete POST consumer recycled paper for our packaging.
Glass Bottles. Our all-glass bottles are not only far superior in protecting our products but also in protecting the environment as compared to any other petroleum-based containers.
100% Vegetable Ink. Conventional inks are made from crude oil with an extremely high carbon footprint due to extraction and refinement processes. On top of that, their high metallic content such as Cadmium, Lead, and Mercury are harmful to both human health and the environment. When it comes to the health of workers in our supply chain, we don't play games or take short.
ZERO Waste. Yes. In fact, we combine our rigorous re-use, recycle, and compost practices with an innovative partnership with other businesses in our industrial park to capture and divert more waste away from landfills than generated by our operations.So, truthfully, our operations result in a net decrease waste generation. Yes, we are particularly proud of this aspect of our green practices.
100% Biodegradable. Our holistic view of the impact that we have on the environment includes thinking about what happens when our products enter the waste disposal systems around the world. Knowing that all ingredients in our products decompose a month or less is comforting.
100% Solar Powered. From start to finish, our entire operations run on electricity and our electricity is supplied by 100% solar panels.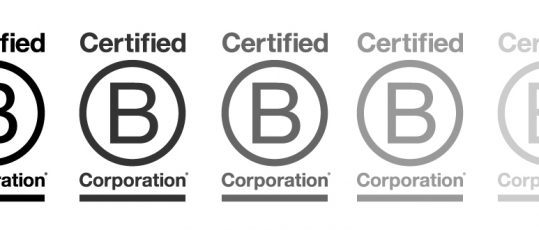 Receiving the B Corporation Certification is a testament of our commitment to operating a business that meets the highest standards of verified social and environmental performance, public transparency, and legal accountability.
https://www.prlog.org/12601764-blue-beautifly-botanical-skin-care-company-announces-its-certification-as-corporation.html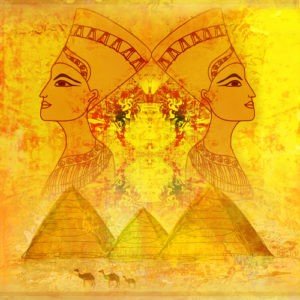 Personal beautification has been a part of human civilization since the beginning of time.
Learn the safe and effective ways to care for your skin from the proven methods of our ancestors:  Dermascope Magazine – March 2016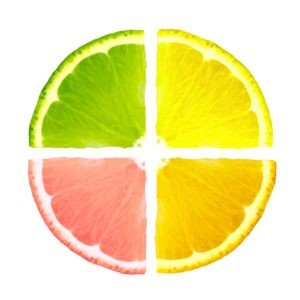 Apples are not the only fruits that keep the doctor away! Delicious and refreshing citrus fruits are among the best skincare sources for antioxidants, flavonoids, minerals, and vitamins for the human body.
Learn all about the characteristics, goodness, and ways of incorporating citrus in your skincare regimen:  Dermascope Magazine – Citrus in skincare article
Producing All-Natural, Organic, Non-GMO, and Cruelty-Free products in an eco-friendly way. Now, that's AUTHENTIC!
Read more about our green practices in Pulse magazine: Pulse-March-2016